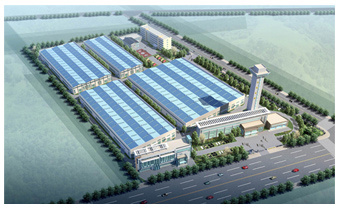 Sichuan Kelai Elevator Co., Ltd., founded in 1988, is a large military-to-civilian enterprise invested and controlled by the National Defense Advanced High-tech Unit - the Institute of Electronic Engineering of the Chinese Academy of Engineering Physics, which implements the great strategy of "military-civilian integration and military integration" of the Party and the country. Its headquarters are located in Mianyang, China's science and technology city.
Inspired by the spirit of "building the cornerstone of national defense and building the backbone of the nation" and adhering to the business philosophy of "relying on science and technology to serve the society", the company has gathered a large number of experts and senior technical talents from the Chinese Academy of Sciences engaged in software development, electronics and communications, automatic control systems, structural mechanics and other aspects, among which, researchers, senior engineers, senior technicians and other senior technical personnel account for more than 1/4 of the total number of employees.
After nearly 40 years of development, Kelai Elevator has grown into a large enterprise integrating the R&D, manufacturing, sales, installation, transformation, maintenance and after-sales service of elevators and intelligent three-dimensional parking equipment. It has obtained the "A" qualification of the highest level in the elevator industry and the three-dimensional parking equipment industry, and has two major production and manufacturing bases, Sichuan Factory and Hebei Factory. Sichuan Kelai Lipo Parking Equipment Co., Ltd., Sichuan Kelai Information Technology Co., Ltd., Sichuan Kelai Electromechanical Engineering Co., Ltd., and Hebei Kelai Elevator Co., Ltd. have been established. In terms of technology and management, it is the most competitive and comprehensive elevator development and production base in central and western China.
Among the four subsidiaries, Kelai Lipo has introduced world-class intelligent three-dimensional parking equipment development technology such as SOTEFIN in Switzerland and SPACEUP in Japan, and successfully developed the fifth generation of intelligent parking core equipment, representing the highest level of domestic intelligent three-dimensional parking garage technology, which has been synchronized with the world's first-class at the beginning! It has become the leading brand in the intelligent three-dimensional garage industry in central and western China. Based on the concept of the Internet of Things, Kelai Information independently develops an information management system, adopts the currently mature Internet of Things technology, uses GPRS and 4G and 5G network platforms for data collection and transmission, and processes in the terminal data center, and builds a comprehensive and multi-angle information management platform to enable elevator operation status supervision, daily maintenance management, supervision, emergency fault warning and warning The safety operation information such as big data statistics and analysis is fully grasped, which ensures the safety of users taking the elevator. It is known as the "safety guard" of elevator operation, and is the only pilot unit included in the on-demand maintenance mode in the province.
The system can be used for elevators of all brands. At present, the scale of monitoring and management has reached 10000, benefiting 27 provinces and more than 200 cities across the country, ensuring the safe operation of elevators; Kelai Electromechanical is mainly engaged in the installation of elevators in existing buildings. It is specialized in the installation of elevators in existing buildings. It has obtained the Class A license for the installation and maintenance of special equipment, the construction contracting qualification, and the installation and production license. It provides customers with a one-stop service from site survey, implementation plan, agency approval, hoistway and elevator design, manufacturing, installation, commissioning, and maintenance. It makes customers effective, comfortable, and assured in the process of installing individual units in existing buildings, Provide customers with reliable high-quality products and services; Hebei Kelai is located in Qiu County Economic Development Zone, covering a total area of 156 mu. It has built a modern elevator industrial park integrating research and development, production of passenger elevators, sightseeing elevators, medical elevators, cargo elevators, commercial escalators, and three-dimensional garages. Its products radiate across North China, East China, and Central China. At present, the four subsidiaries have made remarkable achievements in their respective fields, laying a good foundation for the group development of Kelai Elevator.
Modern and rigorous military industry management has created an excellent Kelai brand. The company has successively introduced IS09001 quality system certification, GB/T28001 occupational health and safety management system certification, and lS014001 environmental management system certification. Due to the importance of technology, quality, integrity and service, it has been widely recognized by the society. It has been successively recognized as a national high-tech enterprise, a national intellectual property advantage enterprise, the Sichuan Provincial Enterprise Technology Center, the only elevator brand awarded the title of "Sichuan Famous Brand" by the Sichuan Provincial People's Government for four consecutive times, the provincial elevator installation, transformation and maintenance "Class A five-star" enterprise, the provincial contract and credit enterprise Provincial-level elevator maintenance quality service enterprise, one of the top 50 mechanical industry enterprises in Sichuan Province, a large taxpayer for many years, a number of national college teaching practice bases and the provincial "elevator installation and maintenance technician training base".
The company has internationally advanced high-speed elevator manufacturing technology, networked intelligent serial communication elevator control technology, permanent magnet synchronous gearless traction small machine room and inorganic room elevator manufacturing technology, and various kinds of elevator R&D core technology, as well as the design capacity tailored to the needs of customers and local conditions. It has been recognized as "Sichuan Enterprise Technology Center", has more than 200 national patents (including 30 invention patents), and has formulated more than 300 enterprise standards higher than national standards. These enterprise standards are far higher than the relevant national standards. The enterprise standards run through the whole process of elevator design, manufacturing, installation and after-sales service. The application of these enterprise standards ensures that the company's product quality has always maintained the first-class level in the industry.
The company's products cover 19 series, including passenger elevators, sightseeing elevators, villa elevators, elevators added to old buildings, escalators, moving walkways, intelligent three-dimensional parking garages, elevator Internet of Things, and more than 200 models, and are sold to all parts of the country and 50 overseas countries such as Southeast Asia, the Middle East, the Commonwealth of Independent States, and Africa.
Kelai Elevator will make full use of its advantages in talent, technology and military industry, continue to focus on the research and development of elevators at the world's advanced level, make every effort to build an industry-leading national brand of China's elevators, and become the leader of the national industry.